As a beautiful coastal city, Zhuhai has enchanting natural scenery and abundant historical sites. Apart from that, colorful recreational attractions also enable you to enjoy the life to a full extend. Here are some selected tour sites for your references if you want to travel around the city.

Museums and Cultural Attractions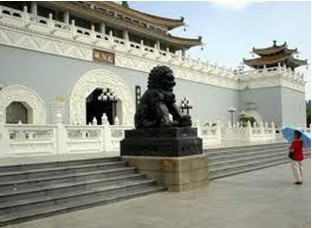 The Zhuhai City Museum: it was built in the downtown area in 1999. Along with preserving old artifacts, one of the museum's main missions is to raise the cultural level of the people. It covers about 15,000 square meters or about 3.7 acres, and the large building has a traditional look.
Traffic reference: The bus stop is called Jiuzhoucheng. It is about 167 meters SE. Routes 2, 3A, 3, 9, 13, 20, 25, 26, 40, and 43 go there.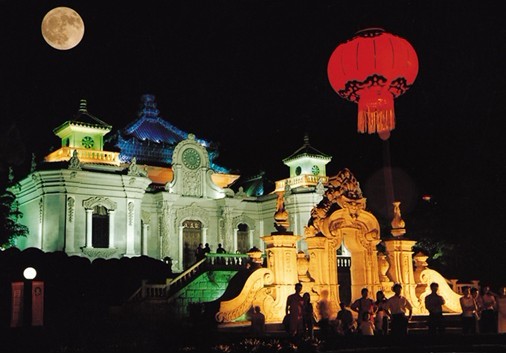 New Summer Palace :Built of the same size as the burned down Summer Palace in Beijing, the New Summer Palace in Zhuhai reflects numerous scenic spots with its old construction style combined with modern features.
The New Summer Palace is located at the foot of Shilin Mountain on Jiuzhou Avenue in Zhuhai City. Covering an area of 1.39 square kilometers, the Palace is surrounded with green mountains on three sides, and Fuhai Lake covers 80,000 kilometers. The total investment during the first phase of construction was more than 600 million yuan. The New Summer Palace is one of the first 4A level scenic areas in China.
Traffic reference: Bus No.1, 13, 25, 30, 60, or 99, or take the tourist and sightseeing bus.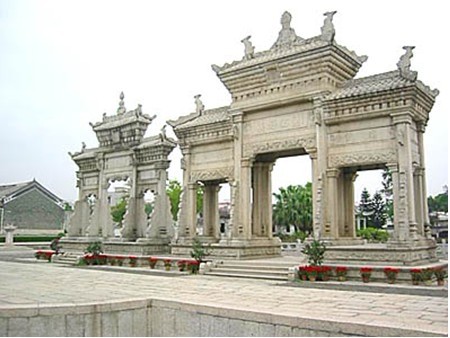 Meixi Royal Stone Archways Tourist Area :The scenic area of the memorial park covers an area of about 125,000 square meters or 30.8 acres. Besides the archways themselves, the principal parts of the scenic site consist of the house that Chen Fang built after his return to Meixi from Hawaii, the residence's garden, and the Chen Fang family graveyard. At the house, you can see a number of exhibits such as a record of the Chen family tree, photographs of Chen Fang in Hawaii, waxwork figures of prominent people in Zhuhai, an exhibit of Chinese needlecrafts, and an active workshop that make Chinese handicrafts that you can buy. There are also performances of Chinese "Changing Face" Opera and acrobatics.
Traffic reference: Bus No. 26, 99, Sightseeing Bus No. 1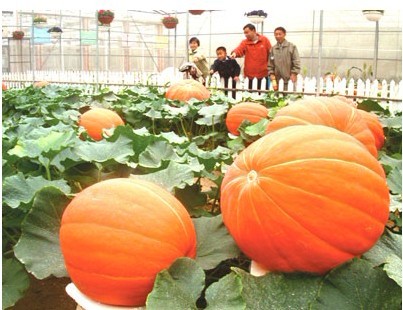 Agricultural Scientific Academy: it offers a marvelous agricultural world with various special fruits and vegetables such as huge pumpkins, multicolored eggplants, and many other peculiar plants, as well as lovely animals. You can dine on pollution-free food there. Shopping, accommodations, and entertainment are also available.
Traffic reference: Bus No. 26, 99, Sightseeing Bus No.1