Covering over 5,000mu of land, which is about 850 acres, BNUZ provides modern, high quality, newly constructed living and sports facilities including dormitories, staff apartments, cafeterias, stadium, swimming pools and so on.
Dormitories:
There are 42 dormitory buildings in BNUZ with a capacity of accommodating over 20,000 students. Dormitories are built into different sizes. For instance, there are rooms for two, three and four persons. Accommodation fee may vary according to the size of dorm. All dormitories are equipped with air-conditioning, IC card phone, Internet access and shower.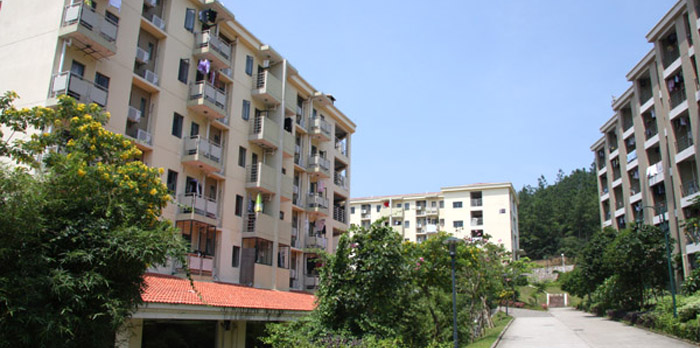 Sport Facilities:
The university has a stadium, outdoor sport facilities such as basketball courts, volleyball courts, tennis courts, and swimming pools, and 2 playgrounds both with a soccer field and one with a 350-meter rubber track, the other a 400-meter rubber track.

Others:
There are three intra-city bus routes, a long-distance bus station with buses to Guangzhou. There is also a bank, a clinic, two post offices, and some telecommunication offices on campus.