When people are arguing about city ranks of the first-tier, second-tier or third-tier, and worried about city's GDP ranks, the city of Zhuhai has already established itself as a popular star city. This beautiful seaside city, along with its rapid development, has stuck to its ideal of maintaining azure sky meld with white clouds and lush green mountains atop emerald blue waters, which forms a unique city style.
A Landscape City in Bays
Zhuhai is a seaside garden-like modern city, quite different from traditional scenic city. A city with ocean or without makes a world of difference. Ocean is not only a concept of water but a symbol of marine culture, bigger in realm and deeper in meaning when compared to rivers and lakes. The sea area of Zhuhai is six times of its land area, which makes the city a true maritime city.
The whole city is surrounded by oceans – a landscape city in bays. Such view is nature's awesome creations but also the work of Zhuhai residents' careful plan, design, construction and protection.
Zhuhai Tops the List of China's Most Sustainable Cities: McKinsey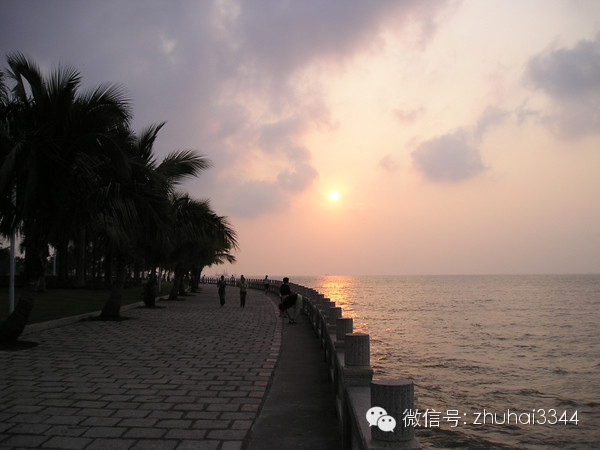 On April 16th 2014, The Urban China Initiative (UCI) co-founded by McKinsey, University of Columbia and Tsing Hua University launched the 2013 Urban Sustainability Index (USI) Report. Zhuhai tops the first among 185 Chinese cities. It is followed by Shenzhen, Hangzhou, Xiamen, Guangzhou, Dalian, Fuzhou, Beijing, Changsha and Yantai.
According to 23 metrics that cover areas of the economy, society, resources and environment, 185 cities of varying sizes and at different stages of development are ranked by their level of sustainability from 2005 to 2011. According to the report, as early beneficiaries of China's economic liberalization policies and with favorable geographic locations for trade and investment, top 10 cities leading in sustainability are mostly located in coastal or eastern regions.
Zhuhai Tops the List as Foreigners' Most Favored City in China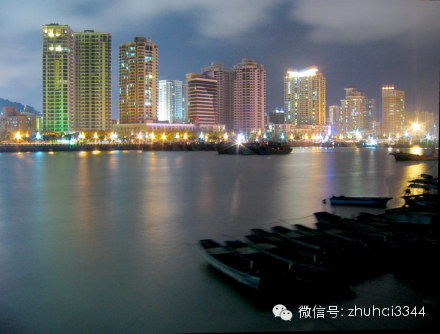 Earlier, Globaltimes released a micro-blog about top 10 foreigners' favorite cities in China. On the list are Zhuhai, Xi'an, Hangzhou, Lhasa, Beijing, Lijiang, Kunming, Chengdu, Luoyang and Weihai (named by ranks).
This micro-blog has aroused thousands of netizens to follow and tweet.
Inclusive Immigrant City with Friendly Residents and Harmonious Atmosphere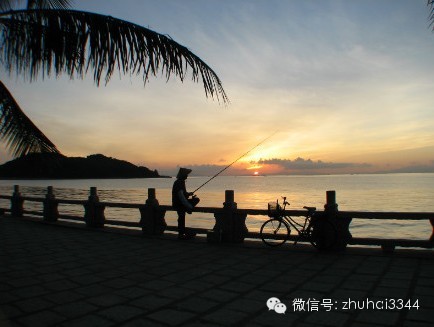 A foreigner who is living in China said "Zhuhai is an inclusive immigrant city with friendly residents and harmonious atmosphere. Foreigners here are never excluded as "foreigners". The city boosts various culinary and cultural life with all kinds of specialties from both southern China and northern China. Besides, the natural environment, humanistic temperament and moderate living tempo are also our favorite."
"I've been to hundreds of cities in 45 countries, including many cities in China. I can say without any doubt that Zhuhai is my most favored city." Kevin Brown with multiple nationalities said "Zhuhai is a young and beautiful city where I spent 6 years and cannot tear myself from it. Except the clean air and comfortable climate, the natural scenery of ocean islands fascinates me a lot. Also, the residents here are well educated. They take me as "local folk" instead of "outsider" which makes me feel great."
Modern City with Profound Culture and Good Taste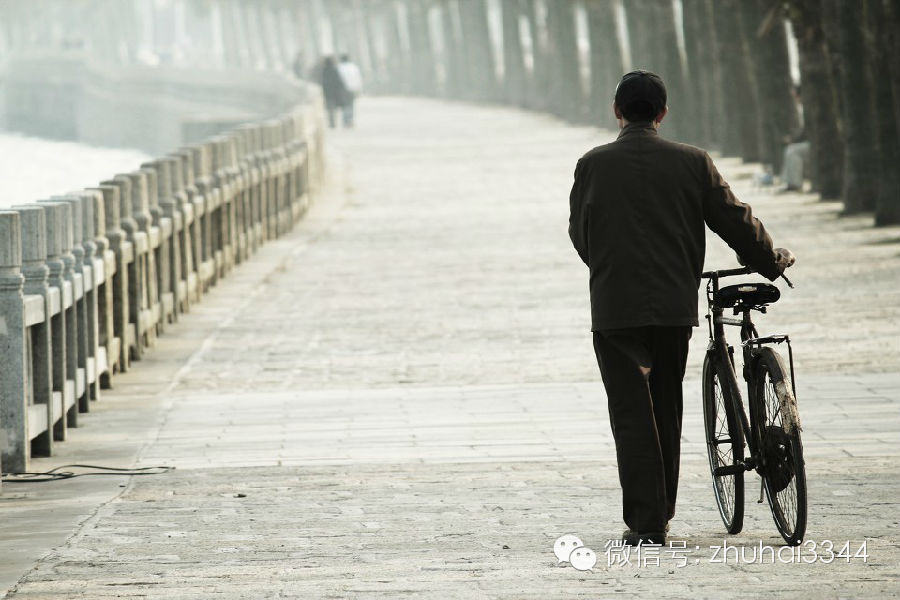 Tom Belz is a British freelance writer, who came all the way from Shenzhen to attend Beishan Music Festival in Zhuhai. 9 years ago he came to China, but he said that though settled in Shenzhen for work, he preferred Zhuhai. "Since my hometown is in Wales, Zhuhai feels more like home."
"Beishan, a place which boosts a deep local historical culture like Yang's Ancestral Hall, is now filled with modern aroma of international jazz music. This is very tasteful and interesting. I like it very much. It's a feast for eyes and an enjoyment for spirit. And I'll definitely come regularly."
Ivan from Russia mentioned in particular that they can eat original vegetables and purple-heart pitaya produced from SYR ecological farm in Zhuhai. It's of classic Chinese taste."
"Zhuhai is so clean! The weather is so good! Plus historical sites and jazz music, there's no reason I don't love Zhuhai!"
High-level of Openness, Moderate Development Rhythm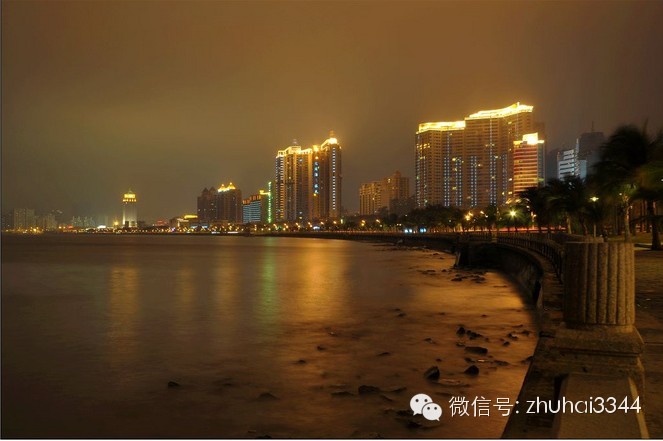 "Some people may think that Zhuhai is developing slower than other cities in China. But in my opinion, compared to cities in foreign countries, Zhuhai's development rhythm is much faster." said JJ Verdun, French man who has been living in Zhuhai for 12 years with his Chinese wife – a Young's descendent. He entitled himself as the eyewitness of Zhuhai's development.
"When you say 'slow', it's quite comparative. Now every city is catching up to surpass, and so is Zhuhai but without hyper-normal speed. So it seems slower. But Zhuhai's development conforms to the law of nature and is in a moderate and orderly way, which is regarded as the weakness in the past, but in my opinion, is actually the very advantage of the city. If seeking quick success and instant benefits or spoiling things with excessive enthusiasm, Zhuhai cannot achieve today's development." JJ Verdun added.
JJ Verdun beholds Zhuhai as precious. He thinks that Zhuhai is quite like the coastal city Nice in France, which makes him feel comfortable and familiar. "The city is neither too big nor too small. The life here is convenient and the living tempo is neither fast nor slow. I feel very happy and pleasant to live here."
Worth of A Thing Is Best Known By the Want of It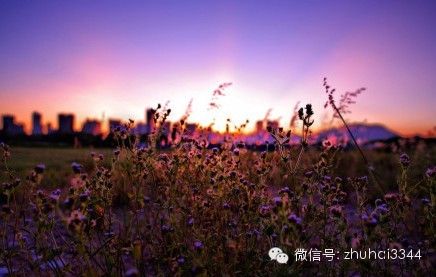 Interestingly, when Zhuhai netizens are amazed by the 1st ranking of their own city, netizens of other places are in jealous, citing as "The worth of a thing is best known by the want of it."
Being able to appreciate the beauty of Zhuhai is the sublimation of aesthetic appreciation of the whole society.
Zhuhai is the first city in China which was awarded as the Best Model of International Residential Environment Improvement by the United Nations when back to 1998, Zhuhai stood out among 475 cities across the globe and ranked No.1 as the best model. So far, across the nation, there is no city but Zhuhai which names its scenic spot by its city name; and there is no city but Zhuhai which is nominated as the national best tourism city as a whole city.
It is a truth universally acknowledged that as early as 20 years ago, the beauty of Zhuhai has already been in good shape. But why does it arouse the attention from the whole society until today? Seemingly, it's because that many cities are now facing the problem of fog haze, a big threat to life. Then people realized that Zhuhai's development is an exception. But actually, it is a normal law of recognition. When the whole society is striving for food and clothing, spiritual wealth such as environment, health, beauty and comfort can sometimes be sacrificed. But when material wealth is accumulated to a certain level, the demand for aesthetic appreciation is born naturally.
Therefore, Zhuhai's popularity also implicates the advancement of our society and the sublimation of the anesthetics.